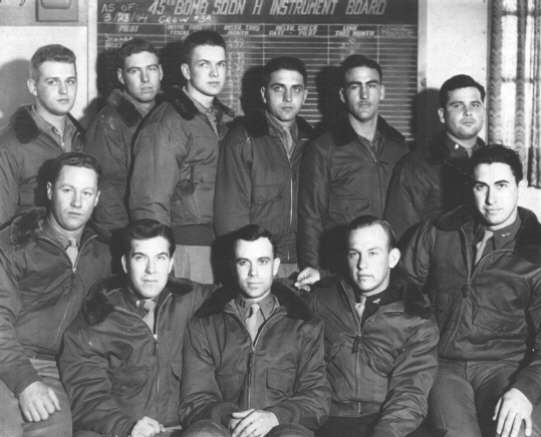 BACK ROW: Sgt. Ralph M. Smole (LG), Sgt. Delbert E. Glover (TG), Sgt. Sam P. Winborne (CFC), Sgt. Leo F. McBride (RG) T/Sgt. Fred Thompson (Radio), Lt. James L. Brennan (Radar)
FRONT ROW: F/O Louis L. Grace (FE), Lt. Herbert C. Herschfeld (N), Capt. Ira V. Matthews (A/C), Lt. Robert A. Winters (P), Lt. Charles E. Biehle (B)
For aditional pictures of some of the crew members, see under Aircraft Listings,
"Eddie Allen" and "Black Magic"